Featured Past and Present Attendees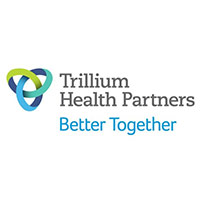 Erwin Van Hout
CTO
Hospital for Sick Children
This page is protected. Please enter the password to view the full attendee list.
The CISO Toronto Roundtable Dinner is a chance to network, learn and engage with your peers on key industry concerns. Take some time out of the office to discuss and tackle the big issues currently affecting your company.
Heed our Call for Speakers if you are interested in speaking, or Register Now to find out if you qualify for a VIP pass!
For more information about the CISO Toronto Roundtable Dinner contact marketing@cdmmedia.com
Here's what our past attendees had to say:
It's great to see that your attendees can benefit from our presentation content and perhaps our company too!
President, Rimini Street
The Summit was well managed and organized and team has done a great job to make sure all discussions are on time.
VP, Information Technology & Security
The CDM Media events continue to get better. Topics and the quality of the sessions have even significantly improved since I was last at a CDM event. Discussions had a lot of depth. Overall, it was a great event and I'd definitely attend another.
SVP - Digital Strategy, Banco Popular
I loved the summit's format. The agenda topics were short which focused the presentations to the most important points. It kept the day interesting! We also made two new business partnerships while there.
Vice President IT Infrastructure & Operations, Essendant
I believe this is a great event that is definitely needed in Atlanta and has strong sponsorships. Thankful for the invite!
Director Global Information Security Compliance and Assurance, InterContinental Hotels Group
Warning!
Future Watchers is not afilliated with CDM Media. The link on their website to ours does not indicate any relationship, and appears to be intended to deceive.