Featured Past and Present Attendees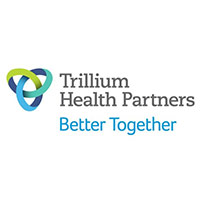 Erwin Van Hout
CTO
Hospital for Sick Children
This page is protected. Please enter the password to view the full attendee list.
The CISO Toronto Roundtable Dinner is a chance to network, learn and engage with your peers on key industry concerns. Take some time out of the office to discuss and tackle the big issues currently affecting your company.
Heed our Call for Speakers if you are interested in speaking, or Register Now to find out if you qualify for a VIP pass!
For more information about the CISO Toronto Roundtable Dinner contact marketing@cdmmedia.com
Here's what our past attendees had to say:
Very well organized event as a participant. As usual the agenda was very informative with several interesting topics that were discussed. I have long believed that CDM Media runs one of the most effective events among the many groups who offer these sorts of events. Participation in this sort of event is a foundational investment.
CIO, Clark Public Utilities
Was my first CIO Meeting, and I really enjoyed. Most of the speakers were very interesting, and the best part beside the new contacts and friends, was the 30 min sessions, because they had the right length so you cant get bored.
CIO Latin America
The summit was extremely useful, with excellent presentations. The organisers did a splendid job. The summit was over a few days yet when we got out of there, we had learnt a great deal. The quality of the executives was just fantastic.
Group Technical Services Manager
The networking, think tanks, and general information sessions were well done and enlightening. There was a good mix of vendor and CIO presentations. I didn't attend one disappointing session. The working lunch was excellent. I enjoyed listening to CIOs willing to share their challenges.
Senior Director & Head, PMO
The most informative and thought gathering event I've been to- thanks to all my peers and the SBS staff for putting on a truly great summit
VP
Warning!
Future Watchers is not afiliated with CDM Media. The link on their website to ours does not indicate any relationship, and appears to be intended to deceive.