Featured Past and Present Attendees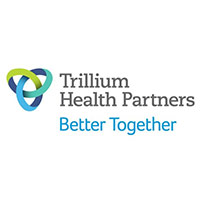 Erwin Van Hout
CTO
Hospital for Sick Children
This page is protected. Please enter the password to view the full attendee list.
The CISO Toronto Roundtable Dinner is a chance to network, learn and engage with your peers on key industry concerns. Take some time out of the office to discuss and tackle the big issues currently affecting your company.
Heed our Call for Speakers if you are interested in speaking, or Register Now to find out if you qualify for a VIP pass!
For more information about the CISO Toronto Roundtable Dinner contact marketing@cdmmedia.com
Here's what our past attendees had to say:
Professional and well organised summit with good level contacts.
Sales Director, EMEA, CipherCloud
The experience exceeded my expectations. The solutions matched the current needs of the attendee organizations and the selection of attendees was spot on.
Enterprise Analytics Architect, Stony Brook Medicine
It was a great event. I learned a lot from the speakers and had wonderful networking opportunities. The topics at CDM Media events are always so relevant to my role in IT.
IT Director, VMWare Inc.
Excellent exposure and great access to key IT people within some of the top brands. Having 1-on-1 time like we did was invaluable. Every meeting I had- I have a follow-up meeting. This was a well organized event, great access to key customers, 1-on-1 meetings were fantastic and the entire CDM Media staff was professional, accommodating and a pleasure to work with.
Sr. Business Development Executive- Enterprise, Cloud & Content
It was one of the greatest events I ever participated. Great CIO's there and really nice agenda.
CIO
Warning!
Future Watchers is not afiliated with CDM Media. The link on their website to ours does not indicate any relationship, and appears to be intended to deceive.